Our Providers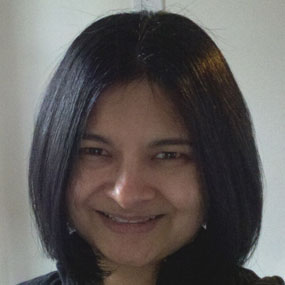 Dinusha W. Dietrich, MD, FAAP
Dr. Dietrich is a board-certified pediatrician and a Fellow of the American Academy of Pediatrics.
She grew up in Miami, Florida. She attended the University of Pennsylvania and the Tufts University School of Medicine.
She did her pediatric residency training at Hasbro Children's Hospital/Brown University, where she also completed a fellowship in Pediatric Infectious Diseases.
She is a Clinical Assistant Professor of Pediatrics at both Brown Medical School and Bryant University Physician's Assistant Program. She has a strong interest in infection prevention, public health and immunization policy, integration of behavioral health into primary care, and early literacy promotion. She serves on the Infection Prevention Committee at Women and Infants Hospital, the Vaccine Advisory Board at the RI Department of Health, the Behavioral Health Committee at Rhode Island Primary Care Corporation and the Practice Advisory Council for Reach Out and Read RI.
She enjoys traveling with her family, reading, taking walks with her dog, cooking and doing yoga.
Jennifer Barton, PA-C
Jennifer Barton received her Masters of Physician Assistant Studies at Massachusetts College of Pharmacy and Health Sciences University Boston, MA.
She grew up in Connecticut, where she attended the University of Connecticut for her Bachelor of Sciences.
She started her professional career in Pulmonary and Sleep Medicine. She then transitioned into family medicine and pediatrics. She happily joined our practice in October 2016 as pediatrics is her true passion.
She enjoys hiking, reading, doing yoga and is an avid football enthusiast.
Our Staff
Jessica Lynch, Office Manager/Medical Assistant
Jessica attended Sawyer school and received a certificate in Medical Assistance/Secretary and phlebotomy she graduated in 2000. Her career has been based in several specialties including Asthma, Pediatrics, and General Medicine.
She has prepared clinical research in COPD, and asthma. She continues education training in medication reconciliation, vaccine ordering/tracking.
She grew up in Pawtucket, likes sports and hiking up in the mountains.
Allison Pennine, Medical Assistant
Allison attended The Program 911 in Warwick, RI and graduated in 2016 with a certificate in Medical Assistance and Phlebotomy.
She completed her externship in Internal Medicine but loves pediatrics and is excellent with our patients.
She grew up in Jamestown and graduated from Smithfield High.
She loves music, dance, animals, babies and laughing out loud.